Singtel is a prominent telecommunications provider based in Singapore, offering extensive services ranging from advanced communication, 5G, and technology solutions to infotainment for individual and corporate clients. With its affordable mobile plans and superior quality entertainment, Singtel has become popular among locals and tourists visiting Singapore. 
Apart from being one of Singapore's leading mobile network operators, Singtel has also established its presence in other countries, with Australia being one of its most notable overseas bases.
This article will guide you on Singtel eSIM and SIM cards, which can be beneficial during your trips. It also explores various corporate social responsibility initiatives undertaken by the company and how they positively impact Singapore. Whether you are a Singtel client or just curious about Singapore's telecommunications industry, this article will offer useful information about one of the top mobile service providers in the country. 
Table of Contents
I. About Singtel
Singtel, which stands for Singapore Telecommunications Limited, is a major telecommunications conglomerate based in Singapore and is one of the four primary telcos operating in the country. It is the largest mobile network operator in Singapore, boasting 4.1 million users, and has a combined mobile clientele of over 640 million customers through its subsidiaries as of the end of the 2017 fiscal year.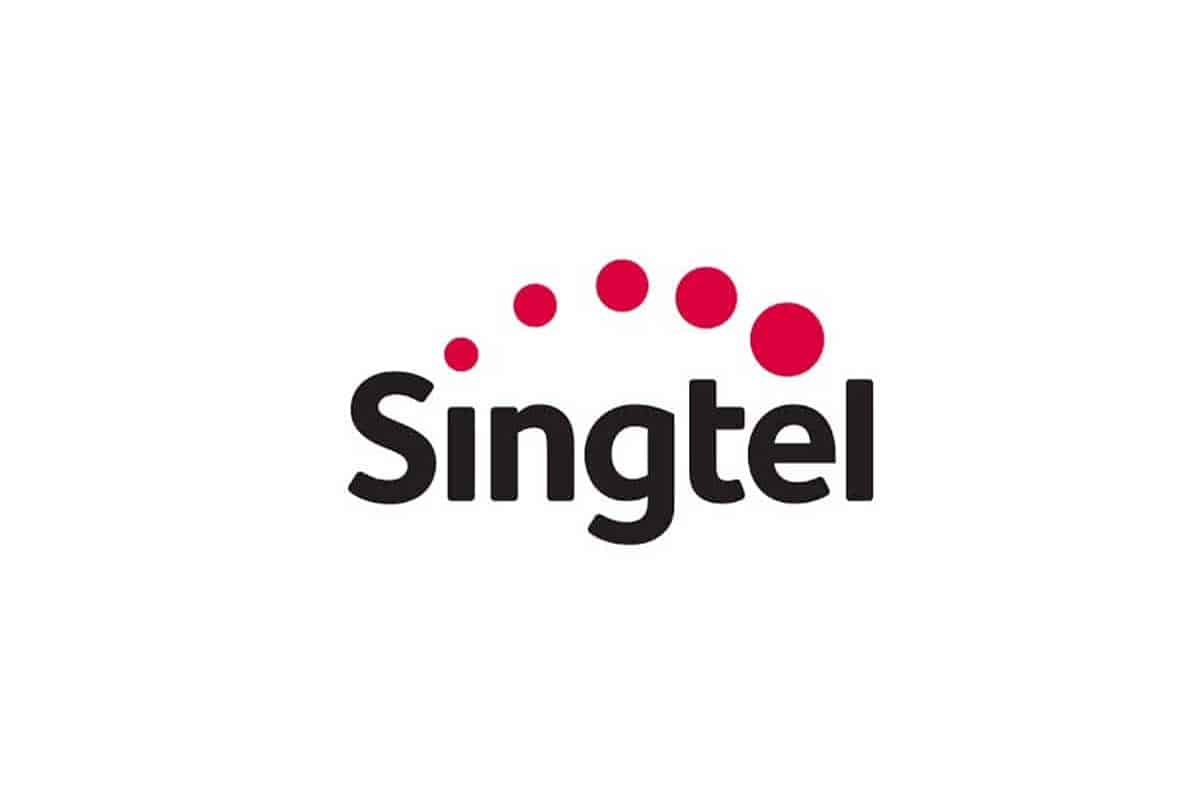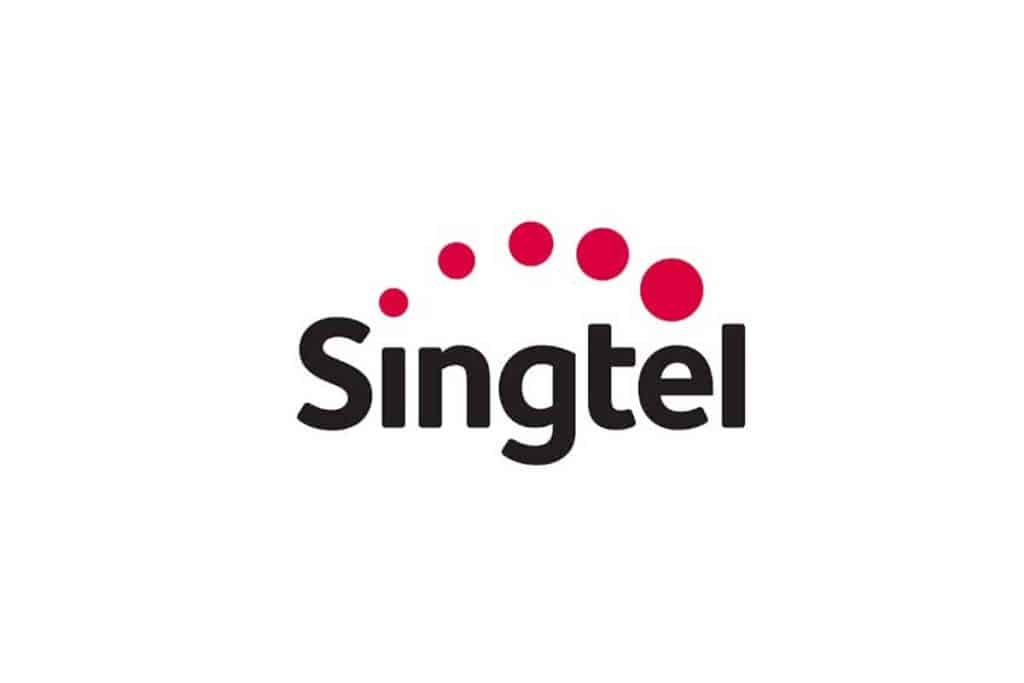 Founded in 1992, Singtel offers a broad range of services, including mobile, broadband, fixed-line, digital solutions, enterprise services, and media and digital advertising. Singtel has aggressively expanded beyond its home market and currently operates in Asia, Australia, and Africa, and has shares in numerous regional operators.
Singtel provides infrastructure and technology services to enterprises in 21 countries with more than 428 direct points of presence in over 360 cities. 
II. Singtel Mobile Operator Services
Singtel offers a wide range of mobile communication services to its clients. Here are some of the main services provided by the company:
1. 5G services
Singtel's 5G network has achieved nationwide coverage, a world-first achievement. It is accessible indoors, at more than 500 buildings, and available underground, including East-West Line, North-East Line, and North-South Line MRT stations. The Singtel 5G network offers several benefits, including faster speeds, lower latency, better bandwidth, enhanced security, and reliable coverage.
The 5G services are available to individual and business customers, with various plans and pricing options to meet varying requirements. Singtel has partnered with multiple device manufacturers to provide its customers with 5G-compatible devices like routers and smartphones.
It is dedicated to expanding its 5G network coverage and capabilities to meet Singapore's increasing demand for fast and reliable mobile connectivity.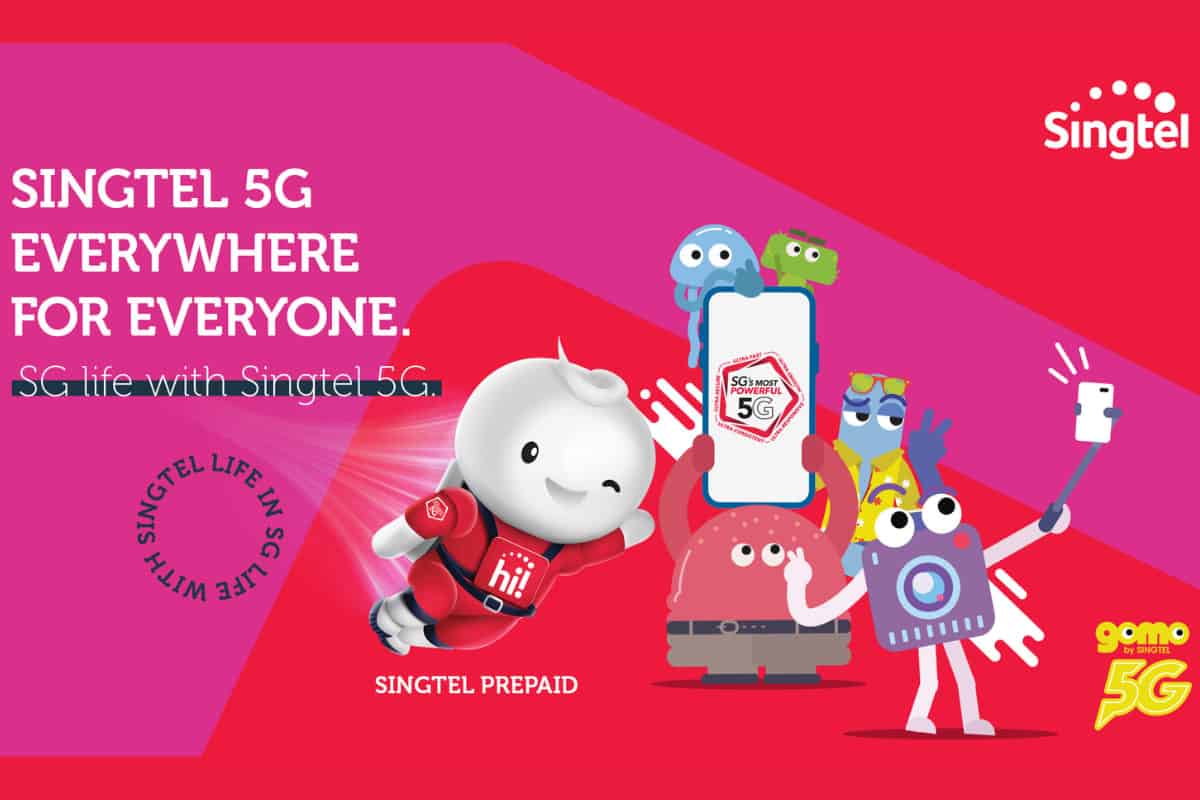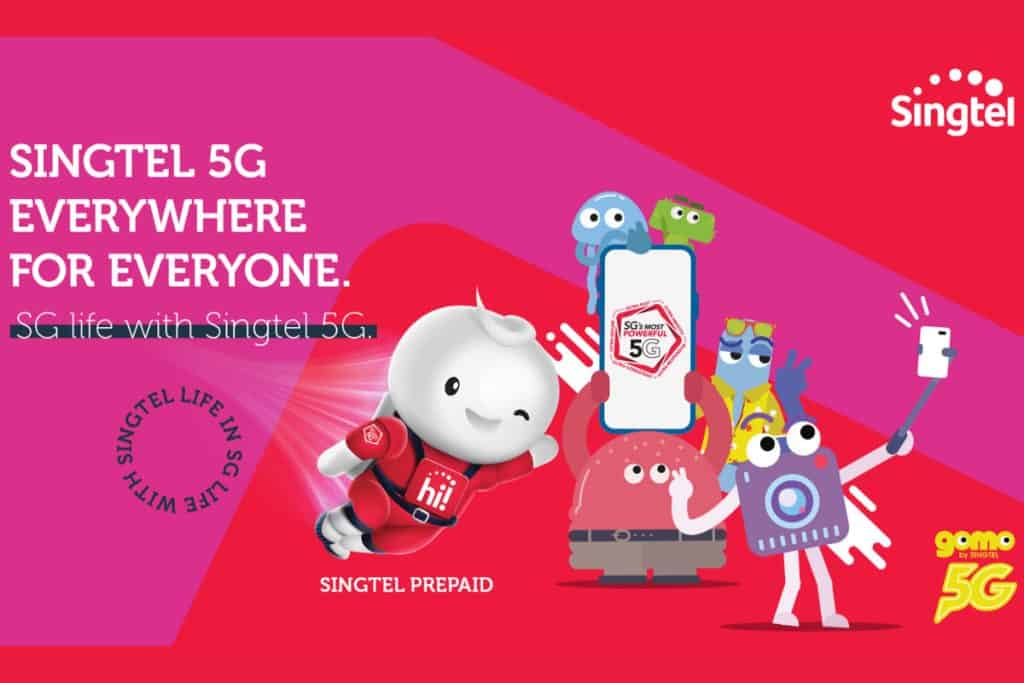 2. Roaming services
Singtel offers roaming services that enable customers to stay connected while traveling overseas. These services allow customers to use their mobile devices, send messages, make calls, and access high-speed internet, just as in Singapore.
Leading in 5G and LTE data coverage in over 150 destinations, Singtel has partnered with leading operators to offer superior roaming connectivity. In addition, the company provides its clients with a range of roaming plans and options, such as SMS and voice roaming plans and unlimited data roaming plans, providing peace of mind while using roaming data.
3. Mobile add-ons
Singtel brings its clients various mobile add-on services, allowing them to tailor their mobile plans to suit their needs. These services cater to customers who enjoy unlimited music and entertainment while on the move, prefer the peace of mind, and want access to everything from their mobile devices. 
4. Mobile Priority plan
This special plan offers clients the opportunity to have continuous access to 5G technology and seamless connectivity regardless of their location, even when traveling abroad.
The plan also includes high-quality customer support through a dedicated hotline at 6838 8000 and live chat representatives.
5. Singtel super stacker
Singtel offers its customers the Singtel Super Stacker, a package deal that includes a Protect Stack, Mobile Stack, Broadband, and Entertainment Stack. This comprehensive bundle allows customers to combine their mobile data and talk time with other services, which can be shared among multiple devices or users.
6. Customer service
This service aims to enhance customer satisfaction by addressing concerns more effectively through streamlined routing. It is a contemporary customer service platform that is flexible and simple to maintain. It promptly processes and navigates incoming calls via a user-friendly interface.
III. Singtel Coverage in Singapore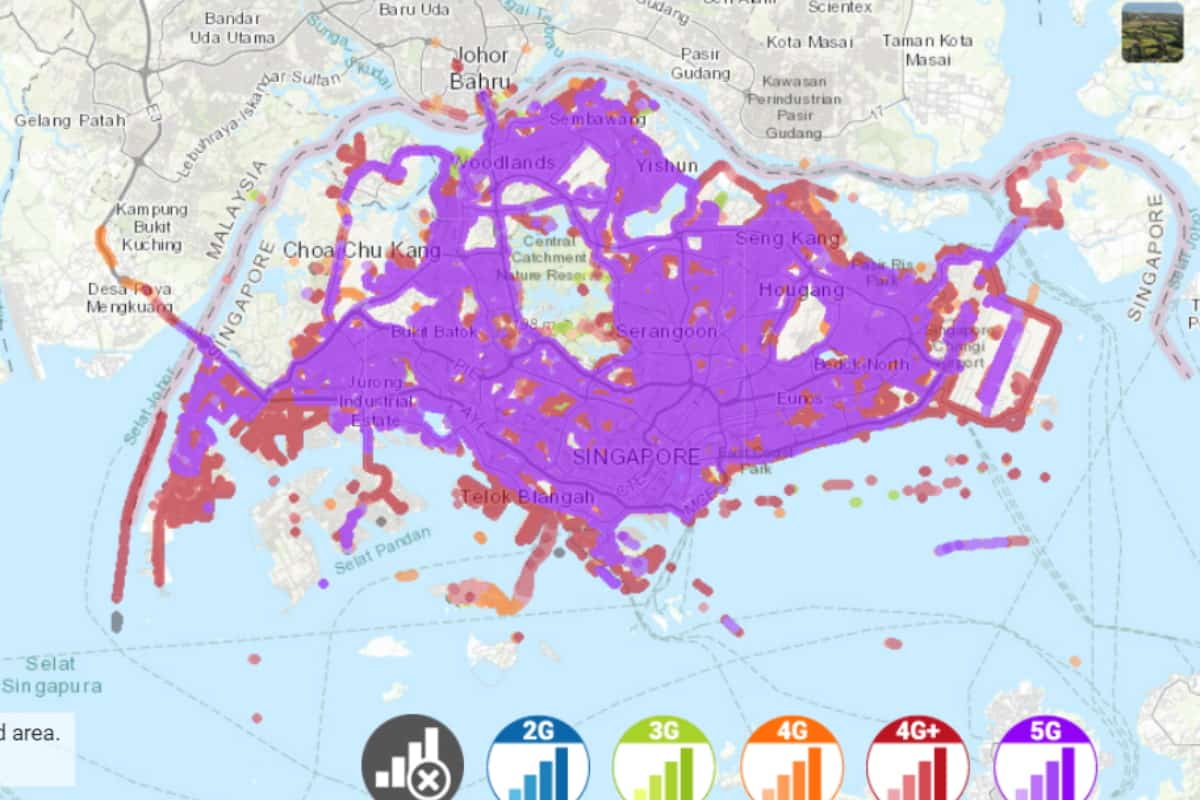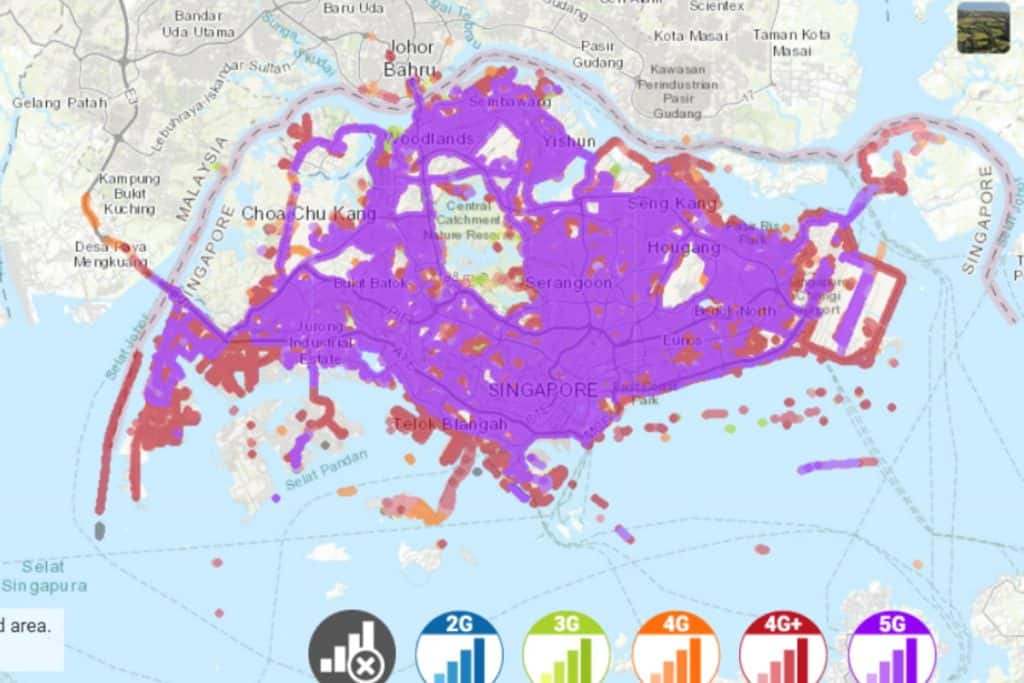 Singtel offers extensive network coverage across Singapore, primarily operating 4G, 4G+, and 5G networks to ensure dependable connectivity, even in remote locations. In July 2022, the company proudly announced that it had achieved standalone 5G coverage of over 95 percent nationwide, earning recognition as the first in the world to attain complete 5G coverage.
Singtel's widespread and trustworthy network coverage has made it a sought-after option for customers throughout Singapore.
IV. Top Singtel eSIM and SIM Cards for Tourists
Singtel offers a wide range of prepaid SIM cards for your traveling needs in Singapore. Here are the most preferred ones you can pick from for your visits to this fantastic country!
For long-stay tourists
For short-stay tourists
Card Type
$50 hi!Tourist SIM Card
$30 hi!Tourist SIM Card
$15 hi!Tourist SIM Card
$12 hi!Tourist SIM Card
Local Data
120GB
100GB
100GB
100GB
Access to Facebook, Line, WeChat, WhatsApp
Unlimited
Unlimited
Unlimited
Unlimited
Local Calls
Unlimited
Unlimited
500 mins
500 mins
Local SMS
Unlimited
Unlimited
100 SMS
100 SMS
IDD Calls
90 mins
90 mins
30 mins
30 mins
Data Roaming to Australia, Malaysia, Indonesia, Thailand
10GB
5GB
3GB
3GB
Other Benefits
N/A
N/A
Free $3 EZ-link value for MRT/ public bus rides
N/A
Validity
28 days *Tops up on hi!App to extend SIM card validity
28 days *Tops up on hi!App to extend SIM card validity
28 days
14 days
Note:
All hi! Tourist values will lose their worth after the corresponding indicated validity period.
Blocks of per minute are paid for both domestic and international calls.
For 28 days ($30 hi!Tourist SIM Card)/28 days ($50 hi!Tourist SIM Card), 3,000 local phone minutes and 5,000 local SMS are included. This is referred to as unlimited local calls/SMS.
With any Main Account/Bonus Account top-up, the validity of the $30 and $50 hi!Tourist SIM Cards may be extended. hi! Visitor values, such as 100GB, run out after 28 days. Free access to Facebook, LINE, WeChat, and WhatsApp is subject to fair use guidelines of 1GB daily.
All SIM card plans are also available in eSIM form. You can ask Singtel to generate eSIM when purchasing a tourist SIM plan. Don't forget to check out eSIM compatible devices list before getting an eSIM for your trip.
Besides buying eSIM from Singtel, you can choose many other Singapore eSIM providers. SingeSIM.com is one of the leading eSIM providers offering Singapore eSIM plans for foreign tourists with local rates. With short trips to Singapore, you can refer to some Singapore eSIM plans with 7 days validity like below:
Check out more eSIM plans at Singapore eSIM online store.
V. Calls and SMS Rate of Singtel in Singapore
Below is valuable information about call rates and SMS rates of Singtel:
Local call rates:
First minute: 20¢
Subsequent minute (after the first minute): 18¢/ min
Notes: The rate is rounded to the nearest cent; the same rate applies to incoming and outgoing calls.
Local SMS rates: 5¢/ local SMS
The local rates are also applied to the eSIM plans, including phone numbers.
Overseas call rates (v019):
Australia (fixed), Canada, Brunei, Hong Kong, Macau, Laos, Mongolia, Puerto Rico, New Zealand (fixed), Russia, UK (fixed), USA, South Korea, Taiwan, Vietnam, Thailand, China/ Malaysia
– FREE v019 Calls (local call rates are applied)
– To call overseas with v019, Dial 019 <Country Code><Area Code><Tel. No.>
Bangladesh
9¢/ min
India
7¢/ min
Indonesia
– To Telkomsel 22¢/ min
– To other subscribers: 26¢/ min
Myanmar
– Main acc: 60¢/ min
– Bonus acc: 80¢/ min


Philippines
To globe/ TM:
– 1st min: 34¢
– Subsequent min: 16¢/ min
To other subscribers:
– 1st min: 34¢
– Subsequent min: 22¢/ min
Overseas calling rates of Singtel (v019)
Overseas call rates (001):
Malaysia (Fixed & Mobile Line)
1st min: 57.5¢
Subsequent min: 40.3¢/ min
Australia
$1.035/ min
Bangladesh
$2.30/ min
China
$1.84/ min
India
$1.84/ min
Indonesia
$1.84/ min
Myanmar
$2.30/ min
Philippines
$1.495/ min
Vietnam
$2.30/ min
UAE
$2.30/ min
Overseas call rates (001)
Overseas SMS Rates:
| | |
| --- | --- |
| 5¢/ SMS | To Telkomsel & globe subscribers |
| 15¢/ SMS | To all other operator subscribers |
Singtel oversea SMS rates
VI. Singtel Roaming Rate
Singtel roaming rates are determined by the country you travel to and your chosen plan. Several Singtel roaming plans, such as ReadyRoam, DataRoam Saver, and DataRoam Unlimited, offer varying amounts of data and durations. The prices range from SGD 5 to SGD 35 per day.
Singtel also provides pay-per-use roaming rates for those who do not have a roaming plan, and the rates for voice calls, SMS, and data usage differ depending on the country you are in. Visit the Singtel website or contact their customer service for the most recent and precise information on the roaming rates for the destination you are traveling to.
Here is a table of Singtel prepaid roaming rates in different countries. Please note that roaming country is where you are when making or receiving calls or sending SMS.


Roaming Country


Country Code

Call to Singapore/ Incoming Call ($/1-min block)

Call to others/ Call within destinations ($/1-min block)
Send SMS to Singapore or other destinations ($/ SMS)
Malaysia


60
1.05
2.00 (call to Other Destinations)
1.40 (call within Malaysia)
0.50
Brunei

673
5.40
7.50 (call to other destinations)
6.75 (call within Brunei)
0.75 (Send SMS to Singapore/Brunei)
1.50 (Send SMS to Other Destinations)
Australia
61
2.00
2.50
1.50
Hong Kong
852
2.00
2.50
1.50
Taiwan
886
2.00
2.50
1.50
Thailand
66
2.00
2.50
1.50
Austria
43
3.00
3.5
1.50
Belgium
32
3.00
3.50
1.50
China
86
3.00
3.50
1.50
France
33
3.00
3.50
1.50
Germany
49
3.00
3.50
1.50
Italy
39
3.00
3.50
1.50
Japan
81
3.00
3.50
1.50
Netherlands
31
3.00
3.50
1.50
New Zealand
64
3.00
3.50
1.50
Philippines
63
3.00
3.50
1.50
Switzerland
41
3.00
3.50
1.50
UK
44
3.00
3.50
1.50
USA
1
3.00
3.50
1.50
India
91
4.50
5.50
1.50
Indonesia
62
4.50
5.50
1.50
All other countries that have agreements with Singtel for roaming services


–


6.00


7.50


1.50
Singtel roaming rates to some popular countries
VII. How to Top up Your Singtel SIM
You have several options available to recharge your Singtel SIM card, including the following:
Use My Singtel app.
Top-up at any SAM (short for Self-service Automated Machine), AXS Station, or DBS/ POSB ATM.
Dial *1355 via a Singtel Postpaid Line.
Customers can top up their prepaid hi! SIM card or buy data plans at:
Singtel shops: Singtel shops, Singtel, exclusive retailers.
Convenience stores and others: 7-Eleven, Cheers, Caltex, SingPost, Sheng Siong Supermarkets, Authorized prepaid retailers, Sentosa FUN shops, Travelex Currency Exchange Counter at Singapore Changi Airport, Changi Recommends at Singapore Changi Airport.
Top up via Self-Serve Stations: Singtel Self-Serve Kiosks, AXS stations/ AXS e-Station/ AXS m-Station, DBS/ POSB/ OCBC ATMs, SAM Kiosks.
Other methods: hi!App, Singtel Dash app, My Singtel App, SingPost SAM app, DBS Mobile Banking, OCBC Banking.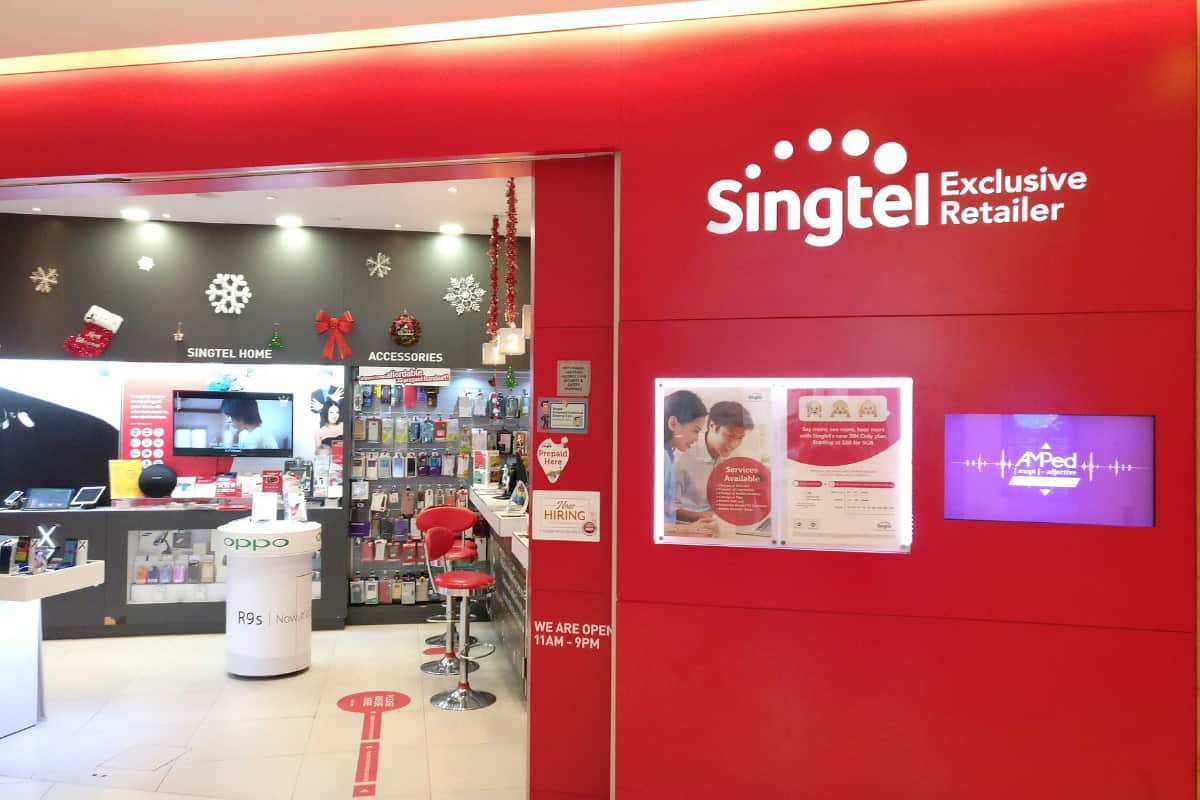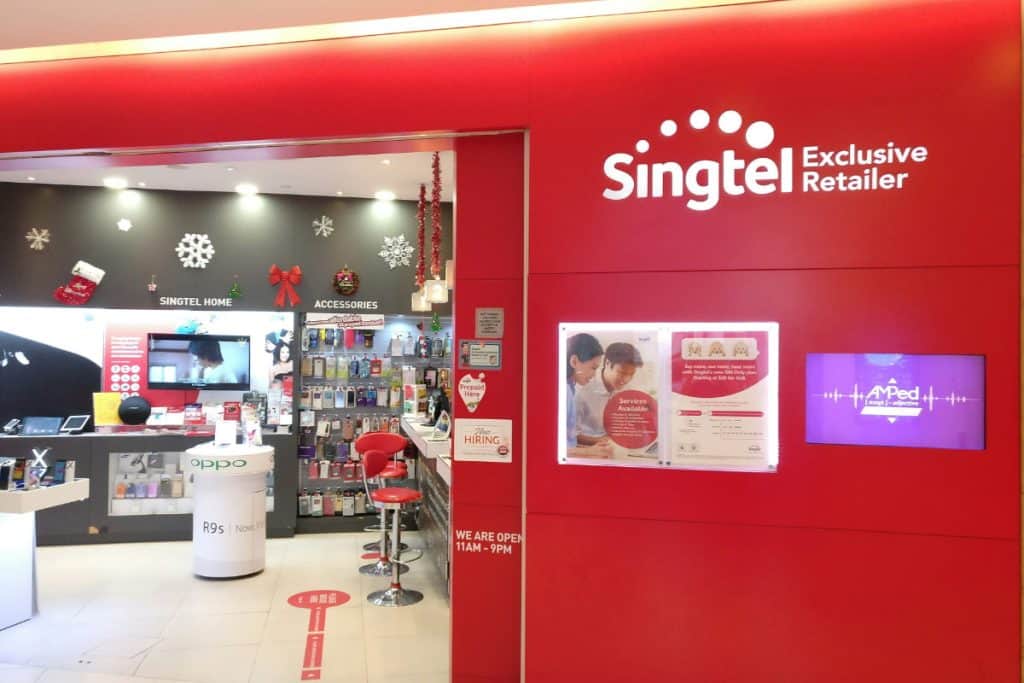 Notes: When purchasing a hi!SIM card, you need to bring one of these documents for registration of a prepaid SIM card: Singapore Pink NRIC, Singapore Blue NRIC, Passport, Work Permit Pass, Employment Pass, EntrePass, Training Employment Pass, Work Holiday Pass, Dependant's Pass, Visit Pass, Student's Pass.
VIII. How to Check Singtel Balance – All Singtel USSD Codes that You Need to Know
Upon successfully registering the Singtel SIM Card, it will be activated automatically. The following are instructions on how to check your Singtel balance usage and other USSD codes while utilizing Singtel services:
Task
USSD Codes
Check your Singtel prepaid mobile number
– Call 1900 914 1488 (from Singtel Residential Line)
– Dial *1355 via a Singtel Postpaid Line
Check your account balance or expiry
– hi! Account (Free Access in Singapore).
– Call 9676-7777 (toll-free) and press 1.
– Dial *100#
Hotline for hi! SIM Card users
– Call 1800-482-2800 (toll-free, 8.30 am to 8.30 pm)
Perform a 1st-time activation of SIM when roaming
Call *130#
Make a call to an overseas number
– To call using IDD001: Dial +<Country Code><Area Code><Tel. No.>
– To call using v019: Dial 019<Country Code><Area Code><Tel. No.>
Send an SMS to my overseas friend
Enter +<Country Code><Area Code><Mobile Number> in the sender field when sending your message.
Activate 4g Singtel prepaid
Call 6220 1011
Check your Singtel prepaid validity
Call *139#.
Singtel USSD Codes
IX. Where to Buy Singtel eSIM and SIM Card?
Singtel's eSIM and SIM cards can be obtained through several channels, including visiting a Singtel shop, an authorized prepaid retailer, or a convenience store such as 7-Eleven, Cheers, or Caltex. Additionally, they can be purchased from SingPost, Sheng Siong Supermarkets, Travelex Currency Exchange Counter, Changi Recommends, and Self-Serve Stations.
Clients also have the option to purchase Singtel's eSIM and SIM cards using various digital methods like hi!App, My Singtel App, SingPost SAM app, Singtel Dash app, DBS SMS Banking, OCBC Banking, and DBS Mobile Banking. For delivery, customers can choose their preferred retailer to complete the purchase.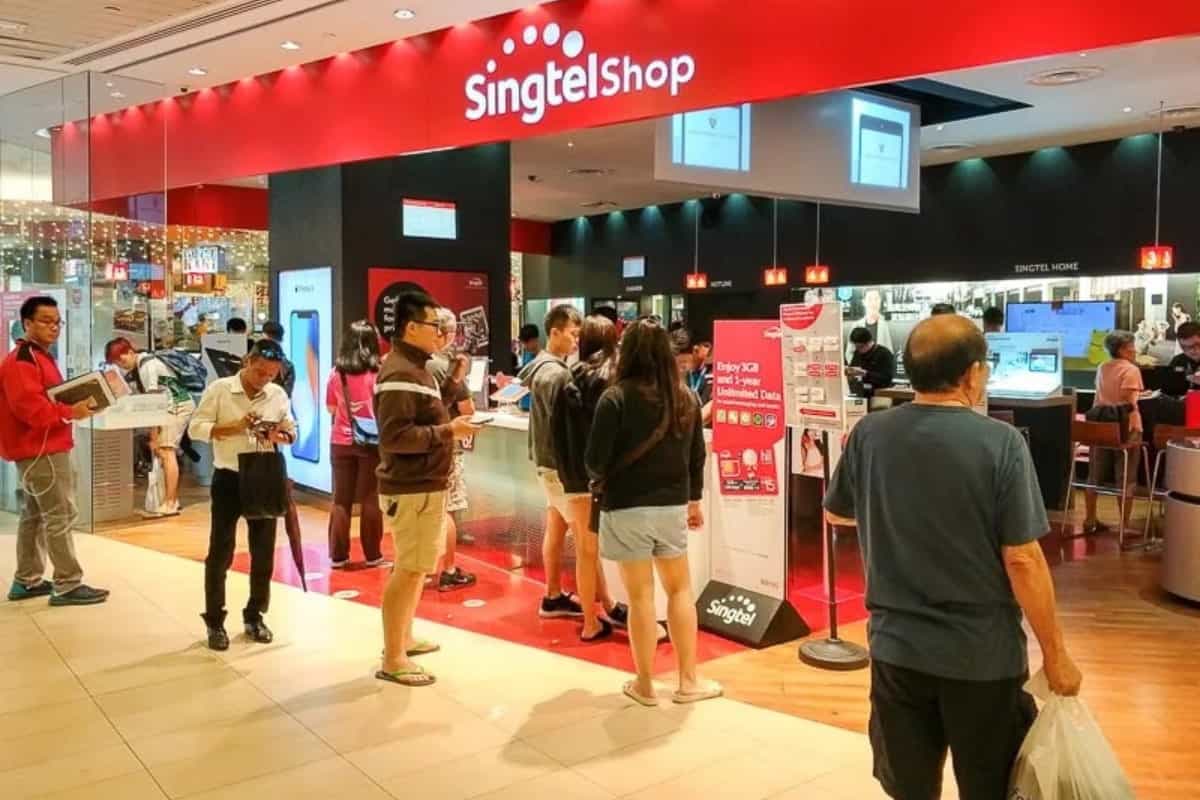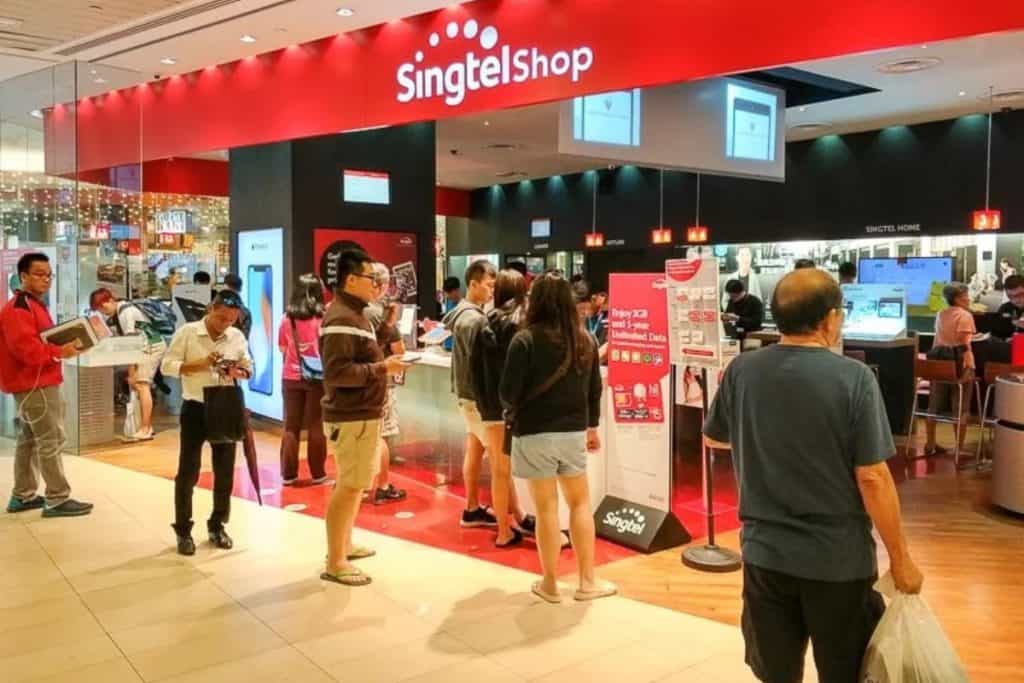 Mobile numbers will be assigned randomly at the point of collection or during the mailing process. Once payment has been successfully made, the order cannot be refunded or exchanged, so customers should make their purchase decisions carefully.
Self-registration is only possible for the Local Mail option, and it's necessary to complete the SIM card registration within seven days; otherwise, it will be considered invalid.
In addition, several eSIM providers're offering Singapore eSIM plans for tourists. You can refer to SingeSIM.com to buy a Singtel eSIM. They offer various data and validity options that will fit with your trip.
You can refer to some 7 days Singapore eSIM plans from SingeSIM as below:
How to buy Singtel eSIM online:
Go to singesim.com
Consider your trip plan and select an eSIM plan
Make an online order and purchase
You will get the eSIM QR code and instructions in the email
Scan the QR code and follow the instructions to install and activate the eSIM plan
X. Singtel Mobile Operator Pros and Cons
Known as Singapore's largest mobile network operator, Singtel provides various services to individual and corporate clients. Below are several pros and cons of utilizing Singtel as your mobile operator in Singapore:
1. Pros
Broad coverage: Singtel owns a strong network coverage across Singapore and many other countries. This means customers will likely have good signal strength and reliable connectivity in most countries.
Innovative services: Singtel is the first mobile operator to obtain full 5G coverage nationwide. The company strongly focuses on innovation, regularly launching new services and features to meet customers' increasing needs.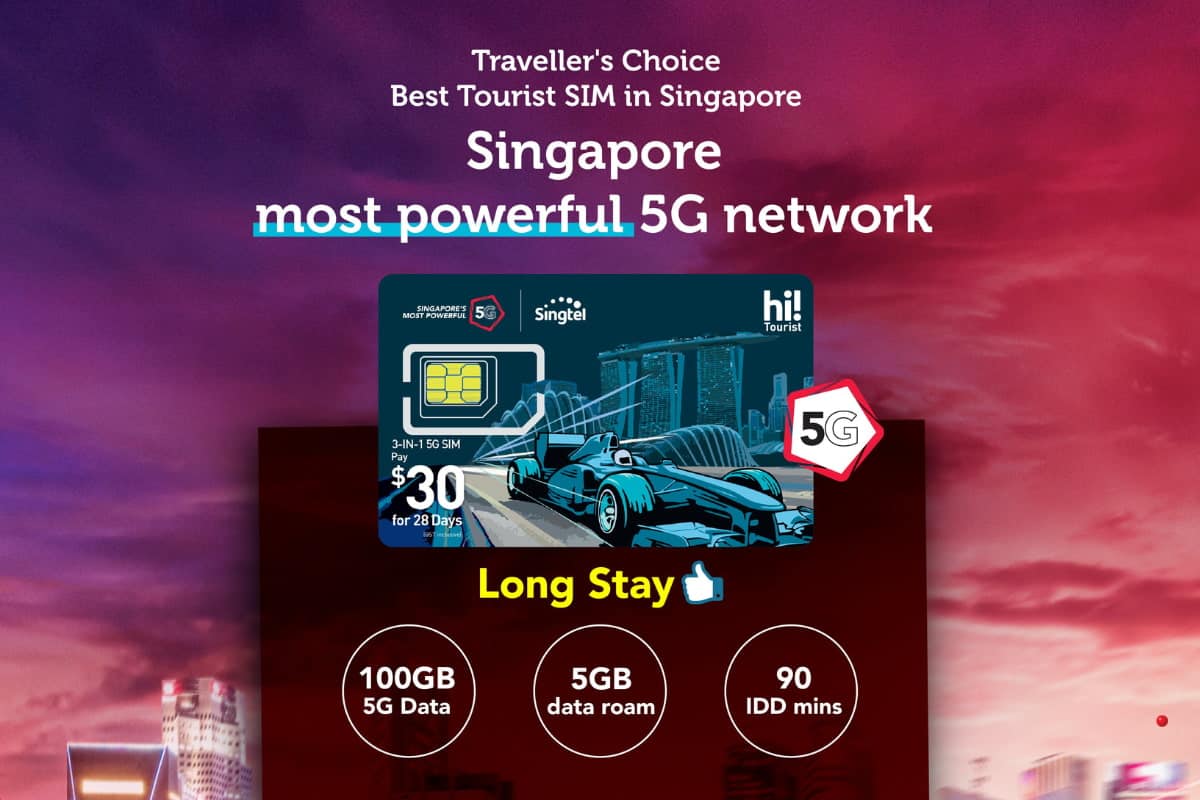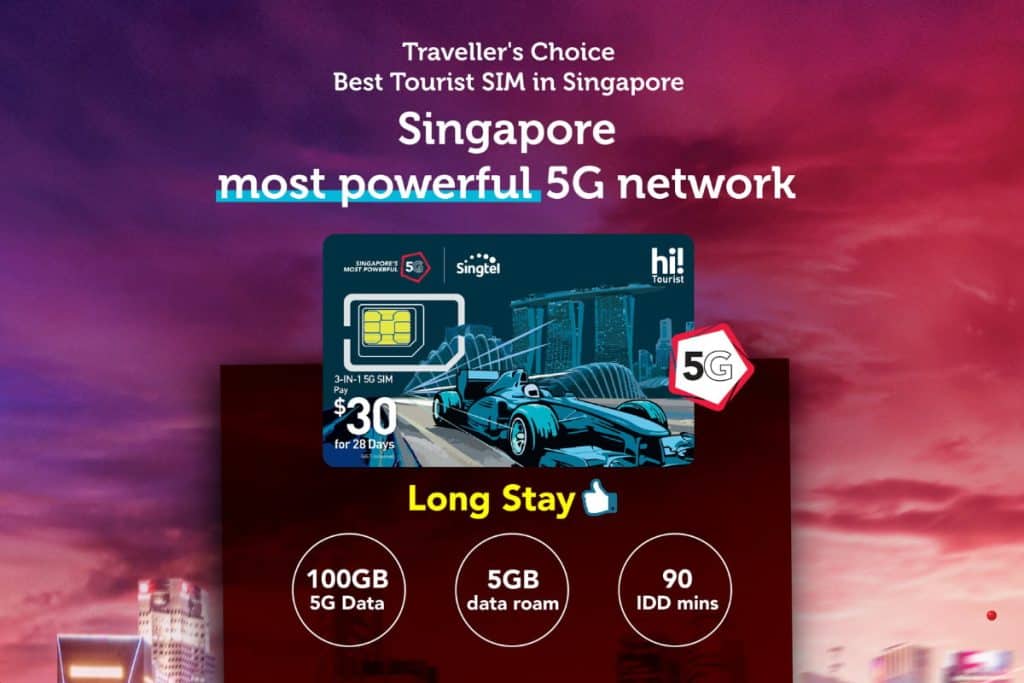 Add-on services: Singtel offers various mobile add-on services, catering to customers who enjoy unlimited music and entertainment while on the move and want access to everything from their mobile devices. Customers can select their preferred add-ons, such as data, protection/ security, music & entertainment, or lifestyle & productivity, to enhance their mobile experiences.
Corporate social responsibility: Singtel has received several awards for its quality and reliability. The company is devoted to multiple corporate social responsibility initiatives, including environmental sustainability education and community development.
Diverse tourist options: Many plans are available for long- and short-stay travelers.
2. Cons
Expensive prices: Singtel's services are often regarded as more expensive than other telecom providers in Singapore, which can be a significant barrier for price-sensitive clients.
Limited options for some services: While Singtel offers various services, clients may find that several options, such as broadband or TV packages, are limited in terms of available choices.
Mixed reviews for network speeds: While Singtel's network is generally reliable, some users report experiencing slower network speeds in certain areas or during peak hours.
Overall, Singtel's reputation for reliability and customer service, as well as its diverse range of services, make it a strong choice for many customers in Singapore. However, the potential downsides, such as high prices and limited options for certain services, should also be considered when deciding whether Singtel is the right telecom provider for a particular individual or business.
XI. Singtel vs Other Singapore Mobile Operators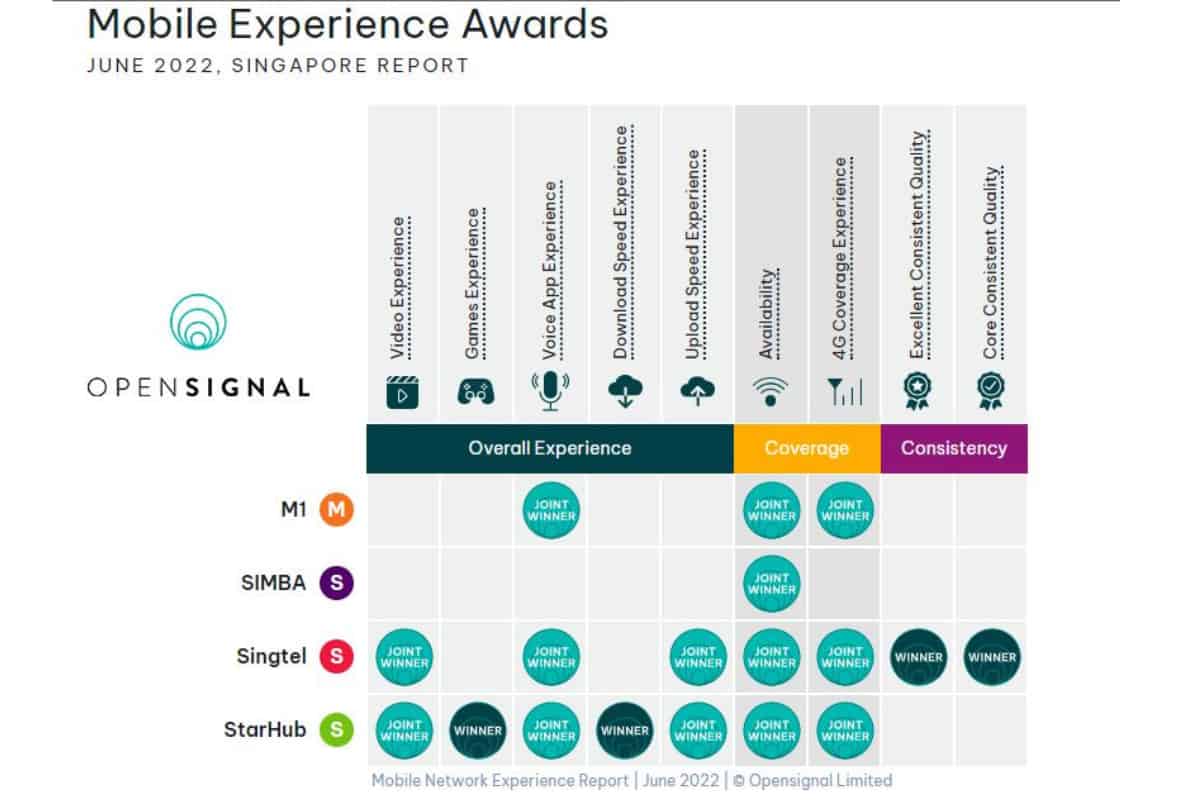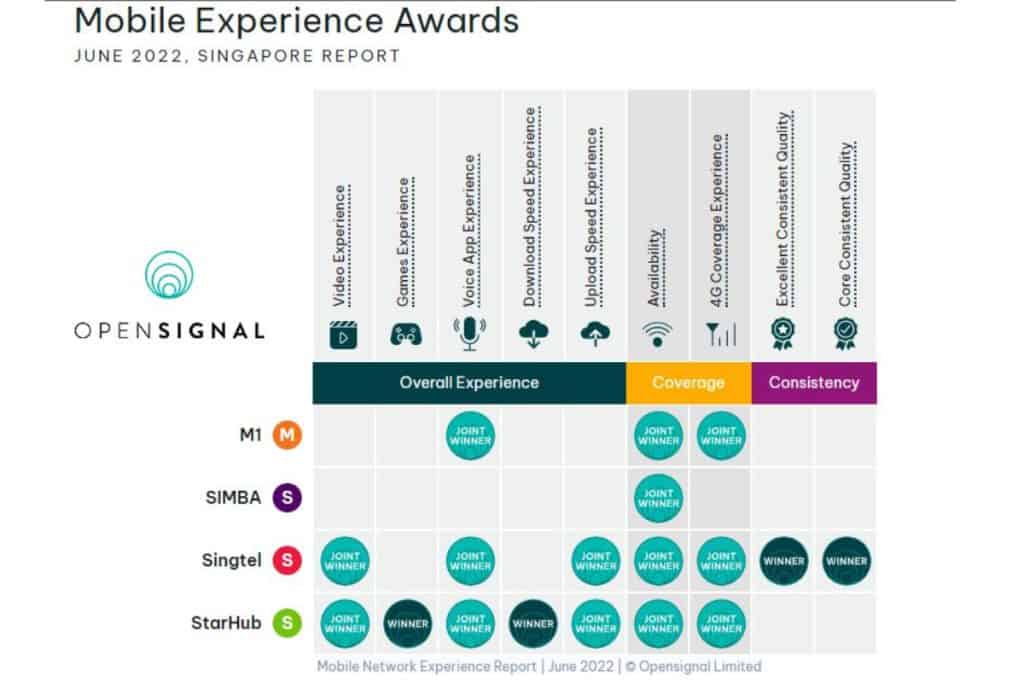 According to the Mobile Network Experience Report for Singapore by OpenSignal in June 2022, Singtel emerged as the top performer in Excellence Consistency Quality and Core Consistent Quality, while StarHub won in Game Experience and Download Speed Experience.
Singtel's strength is inconsistent. It also achieves its second outright win in several categories, including Video Experience, Voice App Experience, Upload Speed Experience, Availability, and 4G Coverage Experience.
XII. Singtel SIM Card Alternatives for Tourists
If you are looking for some other famous Singapore mobile operators, there are several options available:
StarHub: StarHub is another major telecommunications provider in Singapore and offers a variety of prepaid SIM card options for travelers. They have tourist SIM cards with local data, calls, SMS, and international calls and data roaming options.
M1: M1 is another telecom provider in Singapore that offers tourist SIM cards with data, calls, SMS services, and international calling and data roaming options.
Changi Recommends: Changi Recommends is a travel concierge service in Singapore's Changi Airport that offers SIM cards for tourists. They have various options, including SIM cards with local data, international data roaming, and unlimited data plans.
SIM Card vending machines: Several vendors in various locations around Singapore sell prepaid SIM cards for tourists. These include EZ-Link, Hi! Tourist SIM, and 1-Card.
Note: When choosing a SIM card alternative, consider your specific needs and budget, and compare the options to find the best one.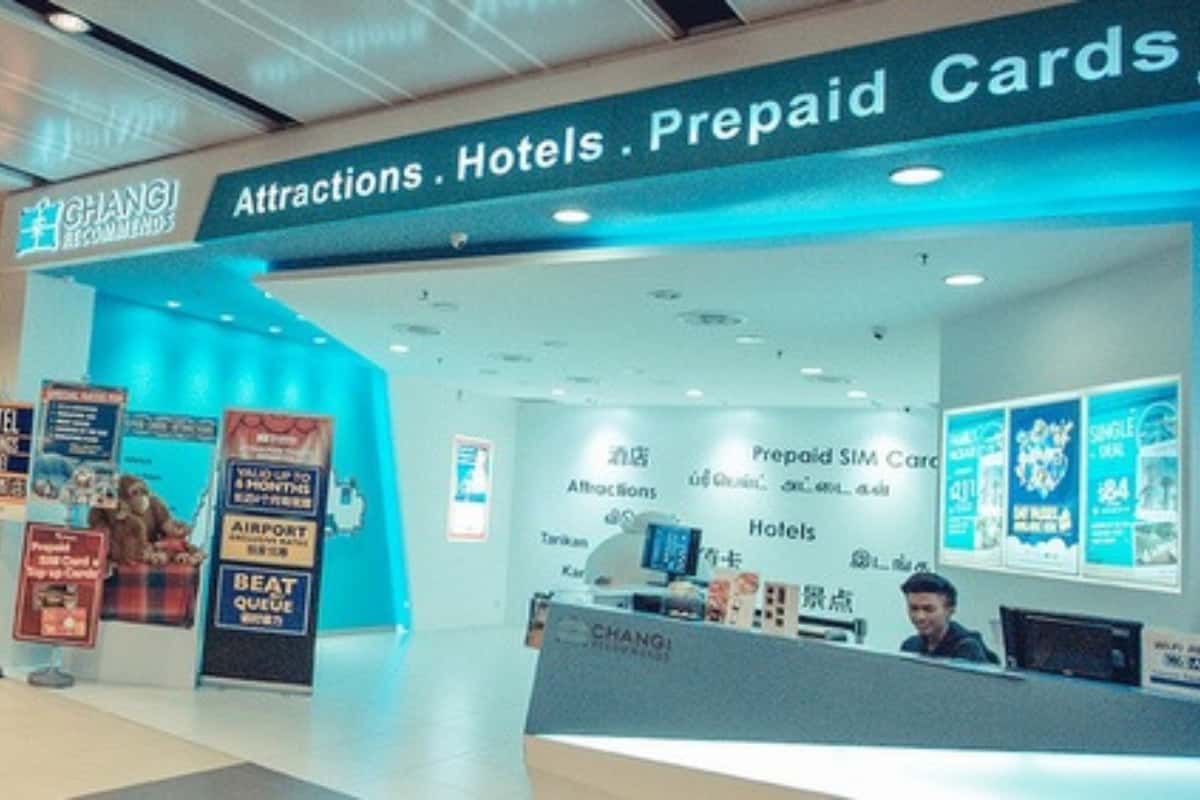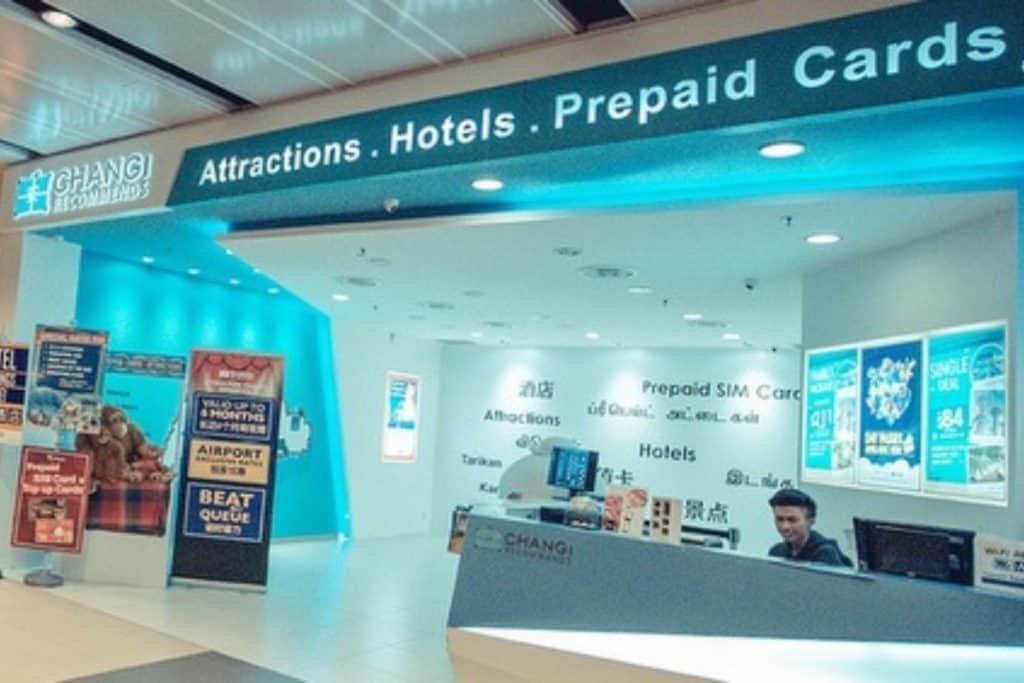 Singtel SIM cards are a common choice for tourists who visit Singapore, but other alternatives are available, such as eSIMs. An eSIM, which stands for embedded SIM, is a digital SIM card embedded within a mobile device, like a smartphone or tablet. Here are some advantages of using eSIMs as a wonderful alternative for tourists in Singapore:
Convenience: Using eSIMs eliminates the need to physically insert a SIM card into your device or worry about misplacing it, as the eSIM can be remotely activated, resulting in a more convenient experience.
Flexibility: eSIMs provide an advantage over traditional SIM cards in that they are not tied to a particular carrier or plan, which makes it easier to switch between carriers or plans. This flexibility is particularly useful for tourists needing to change their carrier or plan based on their needs or location.
Coverage: By allowing access to multiple networks and carriers, eSIMs offer improved coverage and connectivity in regions where signals are weak.
Eco-friendliness: eSIMs are a more eco-friendly option as they eliminate the need for physical SIM cards, a source of e-waste.
To buy Singtel Singapore eSIM, you can refer to SingeSIM.com. They offer various data plans that will easily fit with your trip plan.
Note: It is crucial to check with your device manufacturer or service provider to confirm whether your device supports eSIMs, as not all devices are compatible.
XIII. Final Words
In conclusion, Singtel is a leading telecommunications provider in Singapore, catering to the needs of individual and corporate customers with a wide range of services. The company has extensive nationwide and global network coverage and is committed to investing in network infrastructure, technology, and customer service.
Singtel's strong market position is largely due to its focus on innovation, diverse options for travelers, and corporate social responsibility. Despite some drawbacks, such as high prices and limited device selection, Singtel is still preferred by customers seeking a trustworthy and competitive mobile network operator in Singapore.
For more sSIM plans & guide to install, please visit singesim.com.
FAQs
What services does Singtel offer?
Singtel offers a wide range of services including mobile, fixed-line, and broadband services. They also offer digital services such as mobile payments, cloud storage, and cybersecurity.
What types of mobile plans does Singtel offer?
Singtel offers a variety of mobile plans including postpaid plans with device subsidies, SIM-only plans, and prepaid plans.
Does Singtel offer eSIM?
Yes, the SIM plans in the article are also available in eSIM. You can ask them to generate eSIM QR code when buying and registering SIM. Besides, you can also order an eSIM plan from a Singapore eSIM provider like SingeSIM.com.